The closer the release of iOS 13, the shorter the time intervals between the outputs of the test builds. If at an early stage of testing the company released beta once every two weeks, then switched to a weekly cycle, now new versions of the OS are released even more often than once a week. A vivid example of this is iOS 13 beta 8, which was released today, becoming available for download to users with developer accounts just 6 days after the previous build.
Like the previous beta build of iOS 13, which had a serial number of "7", iOS 13 beta 8 contains a minimum of innovations. This means that Apple has completed the development of new features of the operating system and now, being at the finish line, is working to increase its stability and increase the speed of data processing. Well, if innovations come across, then for the most part they are purely cosmetic and are aimed at improving the perception of the update as a whole.
What's New in iOS 13 beta 7
Changed the transparency of folders on the desktop;
The activation icon for the night theme in the Control Center has been updated;
An option to block unwanted senders appeared in the Mail settings;
The function "Mute unknown subscribers" now allows you to receive calls not only from your contact list, but also from recent numbers, and from subscribers offered by Siri;
The Latitude app has the ability to quickly switch to iCloud.com.
When iOS 13 Releases
Now that there is less than a month left before the release of iOS 13, Apple is mainly engaged in fixing bugs and vulnerabilities, which by no means should be in the final version of the update. However, the developers of the company still have work to do. The fact is that at the moment in the test build of iOS 13 there are still several serious flaws that need to be fixed.
What Apple will present at the presentation on September 10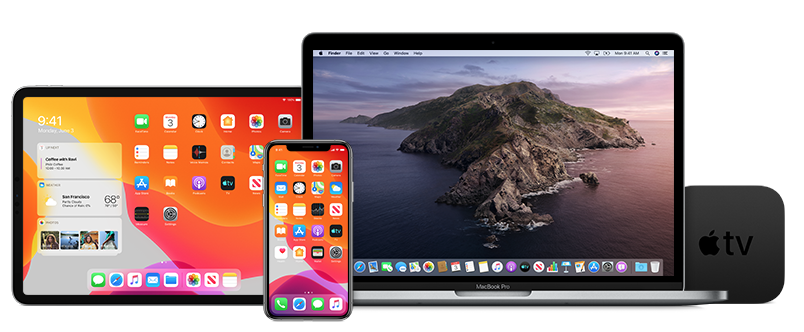 Most likely, iOS 13 will be released on the evening of September 10, the day of the official Apple event. Within its framework, the company may introduce three new iPhones, a MacBook Pro with a diagonal of 16 inches and a new generation "scissors" keyboard, as well as new Apple Watch, which are rumored to receive support for the user's sleep monitoring function. And what are you most waiting for? Leave the answers in the comments or our Telegram chat.