Best iOS 15 Features for iPhone. Apple yesterday unveiled iOS 15 with new features for apps, privacy, security, and more. Below are some of the best features in iOS 15 for iPhone owners.
IOS 15 brings significant improvements to system apps such as FaceTime, Safari, Messages, Notes, Health, Weather, Maps, and more. There are also new Spotlight Search capabilities, attention profiles, and improved Siri.
iOS 15 Features
Improvements to FaceTime
Apple has added support for spatial audio to FaceTime. Now voices in FaceTime calls will be heard from the side of the screen on which the interlocutor is depicted. Machine learning will also be able to block out background noise during calls. This will make your FaceTime more enjoyable and convenient.
FaceTime video calls have a portrait mode that blurs the background behind you. This is great if you need to hide a mess in a room.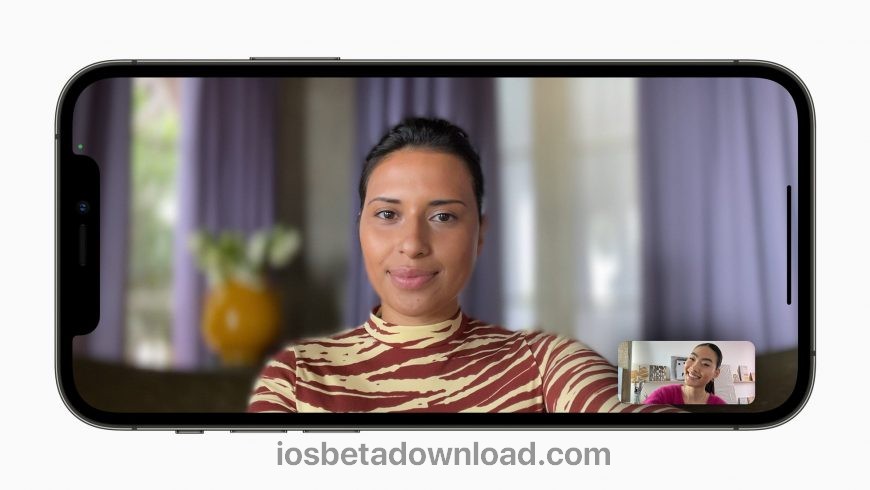 FaceTime group calling interface has changed. Now it will be easier for you to understand who is speaking.
Users will be able to create links to FaceTime calls, so that they can be used to invite their friends and not only to calls. What's more, FaceTime calling is now available to both Android and Windows users, but through browsers.
SharePlay function
The SharePlay feature in FaceTime takes communication to the next level. You can join your friends to listen to music from Apple Music, watch movies and TV shows, or share your screen to browse apps together.
All call participants will be able to listen to one song, watch one movie, and even view one screen.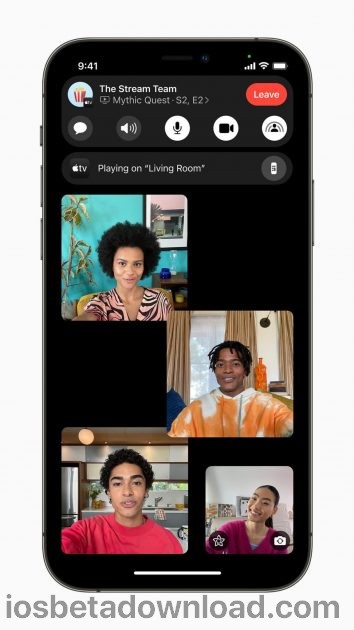 You can show your friends the screen of your device, which is very convenient.
Apple is also releasing for developers, and giant media names such as and Apple has released the SharePlay API for developers. The following companies are already working on the integration: Disney, Hulu, HBO, NBA, ESPN, etc.
Improved Messages
When you receive several photos in a message, the application will conveniently display them in one collection. This is more convenient than flipping the screen up for a long time to view all the photos.
These photos will also appear in a new section of the Photos app. A section with content sent to you in messages will also appear in the Apple News, Safari, Podcasts, and Apple TV apps. Links will be taken directly from the Messages application.
Focus modes
Apple has added a new mode to the system to help you focus better on your business. The mode will filter notifications and apps based on what you need to focus on. You can choose a ready-made template for the mode or create your own.
For example, you can turn on sleep mode at night, and only notifications that are important to you will come with sound. The system itself will understand which notifications are important to you using machine learning.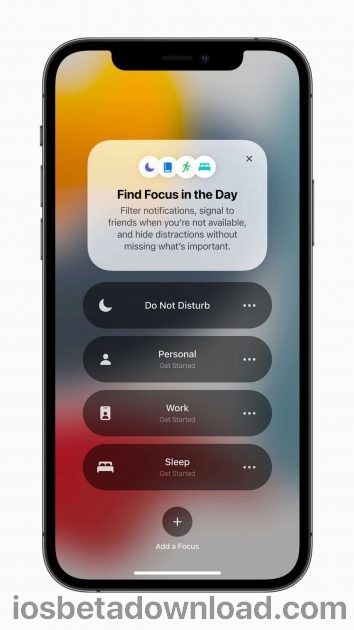 The system will monitor your behavior in order to understand which applications should be skipped in which modes.
In addition, you can customize different layouts of icons and widgets on the home screen for different modes. For example, while working, you can display icons of only useful applications so as not to be distracted by social networks.
No need to worry about missed calls, because the system will send a message that you are busy.
Notification system
One of the best features in iOS 15 is the updated notification system. Application icons in notifications have become larger, and a preview of contacts has also appeared.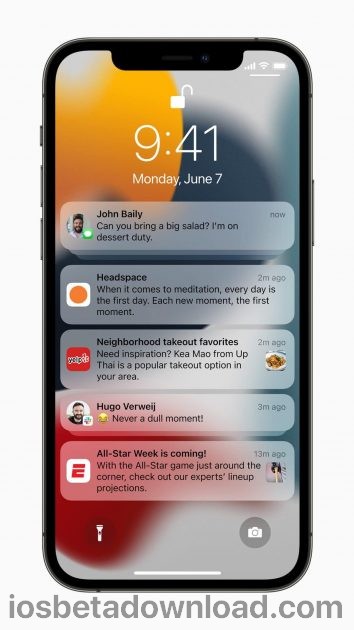 A function has appeared that will collect unimportant notifications during the day and display them at a more appropriate time. For example, in the morning or in the evening. The system itself will understand when it is better to show you non-urgent notifications.
Live Text function
Live Text can recognize text in photos. For example, you can find a photo with a note by entering the text of the note in the search. In addition, you can take a photo of a business card with a website and immediately go to it through the photo.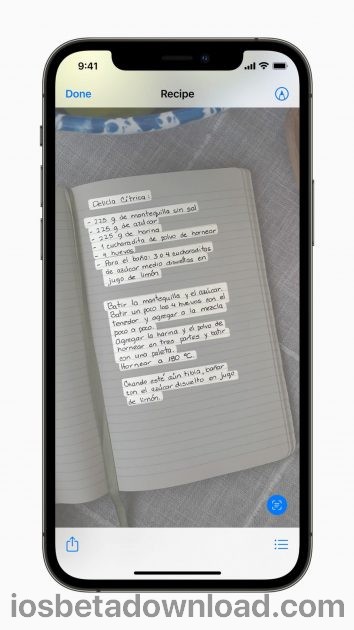 So far, Live Text only supports 7 languages. It will be able to recognize paintings, books, nature, pets, landmarks, etc. The function is similar to Google Lens for Android.
Improved Spotlight Search
Spotlight will now be able to find photos by location, people, scenes and objects. With Live Text, Spotlight Search will be able to find photos by text on them. Spotlight Search now supports web searches for actors, musicians, TV shows and movies.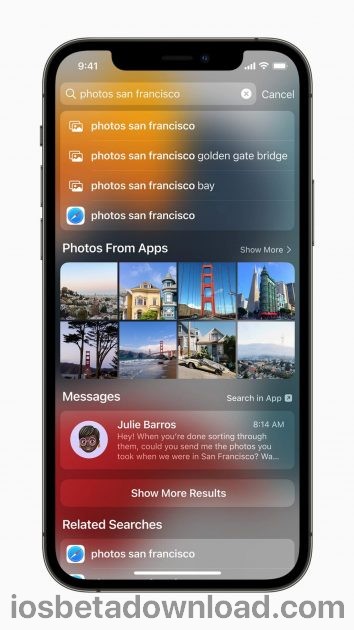 Searching for contacts through Spotlight has a new look. Now it displays recent correspondence, shared photos, and even their location, if shared with you.
Integration of Apple Music into Photos
Memories in the Photos app will get better with a new interface, animations, transitions, effects, moods, and Apple Music integration. Depending on the selected song, the editing of memories will also change.
Safari improvements
Last year, Apple allowed changing the default browser on the iPhone. This year the company decided to make its Safari browser better.
The browser has a new tabbed panel, which is located at the bottom of the screen and allows you to easily and conveniently switch between tabs. The interface of the grouped tabs has also changed.
Safari in iOS 15 will also support Mac extensions.
Updated Maps application
Apple is not going to give in to Google Maps. In iOS 15, the Maps app has gotten better, but as usual, not in all countries.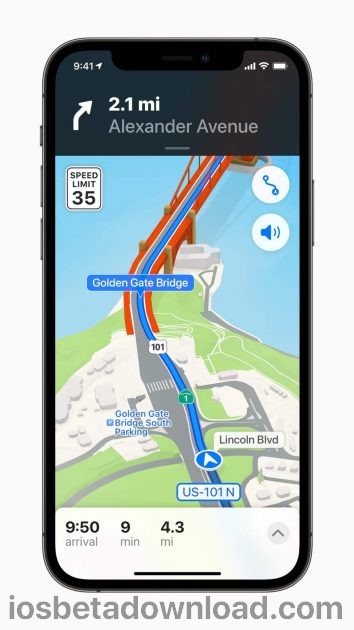 It will be possible to travel in some cities in 3D mode in order to study the area in which you are going in advance. A new night theme has appeared.
Improvements to the Wallet application
The Wallet application now has support for key cards, the ability to add your own driver's license, etc.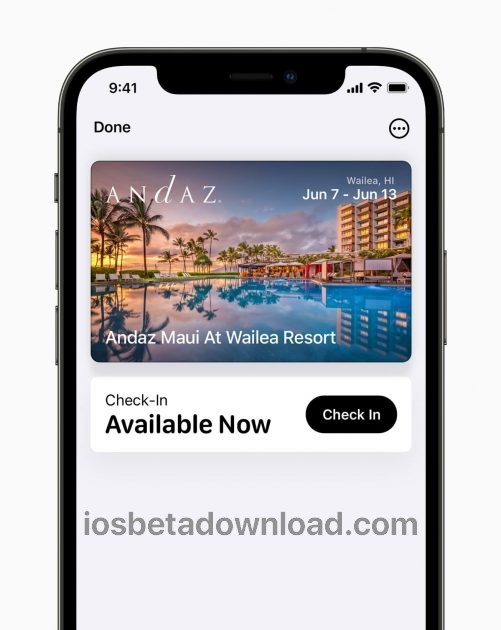 Using the stored digital keys in the Wallet, it will be possible to open houses, hotel rooms and even office doors. To do this, the integration must be added by hotel owners and third-party device creators.
Confidentiality report
In the Settings app, you can now request an App Privacy Report. It displays which apps have access to your location, photos, camera, microphone, and contacts. It also shows which apps have secretly tracked you in the last 7 days.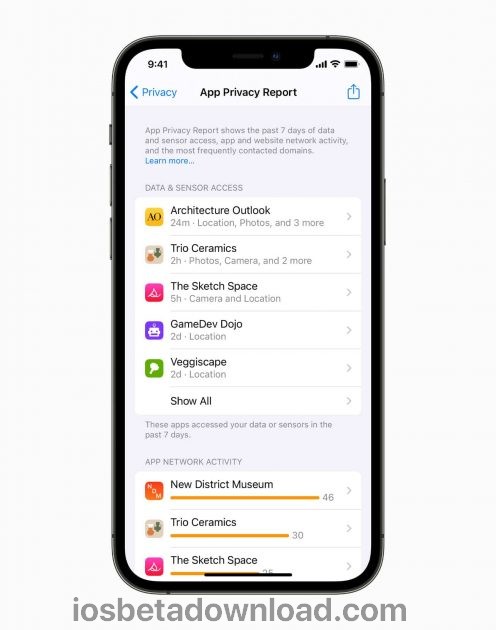 Weather app
The Weather app in iOS 15 is more like third-party weather apps. The graphics and animation have become more beautiful. The app has been completely redesigned and looks better.
Tags in Notes
The Notes app in iOS 15 has become more useful. Youcan add sorting and searching tags to your notes.
You can also share your note with someone by tagging the person directly inside the note. You can also now view the history of changes to notes in a separate section.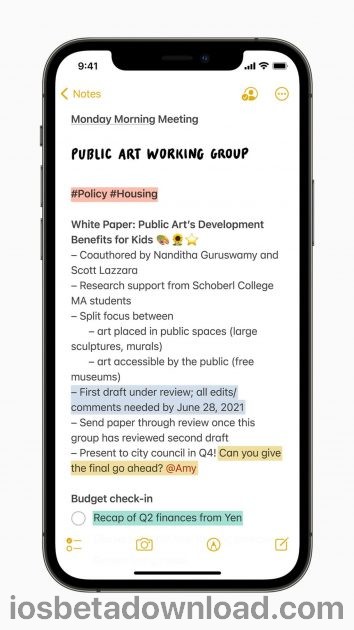 15.iCloud +
ICloud subscription pricing hasn't changed, so don't worry. However, the subscription has new features. These are privacy features.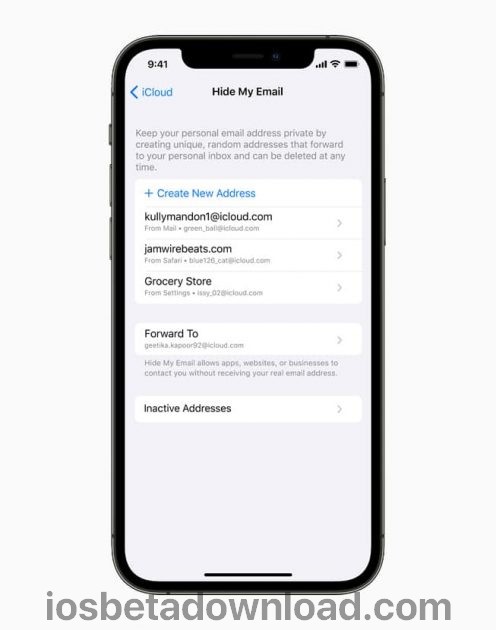 Now iCloud will hide your IP address, device information, etc. from websites.
Health Improvements
The Health app has received a couple of improvements too. It can now record your walking and running speed. Your average stride length will also be displayed. You can view the details of family members right in the app. It will also be possible to immediately send them messages regarding their data.
Siri improvements
Siri in iOS 15 will make it faster to set alarms, launch apps, and add reminders. All this will happen right on the device, which means you don't even need an Internet connection.
Sections with content sent to you
The Music, TV, Podcasts and Photos apps now have sections with content that has been shared with you. This content will be pulled directly from the Messages app.
Siri support for third-party devices
This is great news for Homekit accessories lovers. now smart device manufacturers will be able to add Siri support to them.
Translation in real time
The Translator app will be able to translate your conversations in real time. There is also integration throughout the system, which will allow you to quickly translate anything.
Built-in authentication
In iOS 15, you can generate verification codes for added security. If your site supports two-factor authentication, you can set up verification codes for it directly through Settings. You no longer need to download an additional application for this.
There are other minor changes to the Reminders, Latitude and Commands apps in iOS 15. The widget system remains the same.